Pro-Diving Services Pty Ltd was originally established in 1969 as a combined supplier of diving equipment, training organisation, commercial diving and service facility, and still has the original Founder/Managing Director, Rick Poole at the helm.
Early projects also included professional diving services around Australia.
The company is located in two purpose built facilities of 600 sq. metres in Banksmeadow, Sydney. PDS is ISO9001:2015 Accredited for Quality Management, Global Group Registered No:10Q12577, is an approved Gas Cylinder Test Station (#094) and an Approved Australian Defence Department Supplier (No:ZJ279).
Our on-site technical and support equipment provides fast and professional support to our customers.
Production facilities
Mine countermeasures support
Underground & above ground high pressure Fast Fill Stations
Control panels – Nitrox, Oxygen, Air, Nitrogen & specialised gas
Compressor build-ups
Salvage and military lift bags (Rapid deployment bags available)
Service & testing capabilities for flow and air quality testing
Diver communication system repairs
Breathing apparatus servicing and certification
Cylinder inspection and hydrostatic testing in accordance with Australian standard 2337.1
Compressor servicing and spare parts
Training on compressor use and maintenance
Gas system pressure testing to 79,000 psi
Products available
Air hoses and umbilicals
Oxygen hoses & fittings
Coltri Compressors
Extensive selection of gas fittings and adapters for various gas applications
Industrial and recreational SCUBA cylinders
High Pressure Compressors: new, second hand and refurbished
Compressor spares
Nuvair compressors
Nitrox systems
Underwater cutting equipment
Pelican cases
First-aid, resuscitation and marine kits
Paintball Refill stations
Diver communication system
Marine & Salvage
Our knowledge in this field is first hand with past experience as a senior salvage team member and Diving supervisor on many international salvage operations including;
Anro Asia – Co-Op Marine – Jhansi Ki Rani – HMAS Wollongong – Manhatten Duke – Bright Ace – TNT Alltrans – Pelair jet crash
Film & Television
Technical & diving support for the following TV commercials & Films;
John West Seafoods – Cold Power – Liquid Drive – Ford – Kellogg's Just Right – Barcadi Rum – Brylcream – Uncle Tobys – Norsca Spa – The Beast – Telstra Bigpond and numerous roles within other films & TV commercials.
Export markets
Pro-Diving Services Pty Ltd exports its services and products to various companies and organisations worldwide, which include:
New Zealand – Fiji – Papua New Guinea – Malaysia – Indonesia – P. R. China – South Africa – Solomon Islands – USA – Pakistan-Cook Islands –United Arab Emirates – Kuwait – Yemen – Pacific Islands
Nuvair
Nuvair is a Californian based company located in Oxnard, which supplies a wide range of high pressure and low pressure compressors to the diving & industrial markets.
Nuvair specialise in "Off-the-Shelf" systems, as well as tailored build-ups for specific applications.
The President & founder of the company is Glenn Huebner, a former diver with extensive engineering skills and vast experience in the compressor industry as well as Nitrox systems.
Pro-Diving Services Pty Ltd proudly represent the range of Coltri & Nuvair systems in Australia and the South Pacific.
Nuvair Products include:
● High Pressure compressors available as portable or stationary systems for air, nitrox, air & nitrox
● Nitrox membranes
● Nitrox Feed systems
● Gas analysers: Oxygen / CO2 / CO / Helium & Moisture content
● Support spares: Compressor oils for Air & Nitrox Compressor applications
● Nitrogen generation systems and membranes
Pro-Diving Services Pty Ltd have enjoyed a great working relationship with Glenn Huebner since 1997. This collaborative relationship encourages a joint approach to continual improvement of products & services on an International level.
Listening to our customers, respecting their views, working with their suggestions and ideas has been a vital part in assisting Nuvair and Pro-Diving Services position ourselves in the current market place.
The team at Nuvair value continual improvement, as this benefits the customer and their compressor systems. This in turn has reflected in the growth of Pro-Diving Services since the relationship was established.
Nuvair and Pro-Diving Services Pty Ltd will continue to strive towards improvement, development, and customer satisfaction.
We all work better under "pressure".
PDS Statement
"Pro-Diving Services Pty Ltd was established in 1969, and continues its commitment and dedication to customer support.

Further dedication is towards our suppliers and their role in the growth of the company. Our selection of suppliers enable our service to be of a higher quality and deliver projects on time within deadline requests as best as possible.

Pro-Diving Services Pty Ltd will continue to support customers with technical advice and support to guide them in a direction that will benefit their business expansion within the diving, mining and military industry."

Rick Poole


Founder / Pro-Diving Services Pty Ltd
PDS Key People
Rick Poole (C.E.O.)
Founder of the company in 1969, Rick still heads the company's daily operations and management. He has extensive knowledge within the diving, salvage, engineering & gas industry and is a qualified fitter & machinist with considerable experience with multi-stage high pressure compressors, panel fabrication, gas storage systems, nitrogen and Nitrox equipment, high pressure valves, hydrostatic testing of gas cylinders and high pressure equipment. Rick prides himself on being readily available to talk directly to customers and give helpful advice when required.
Jack Toy (General Manager/Senior Service Technician)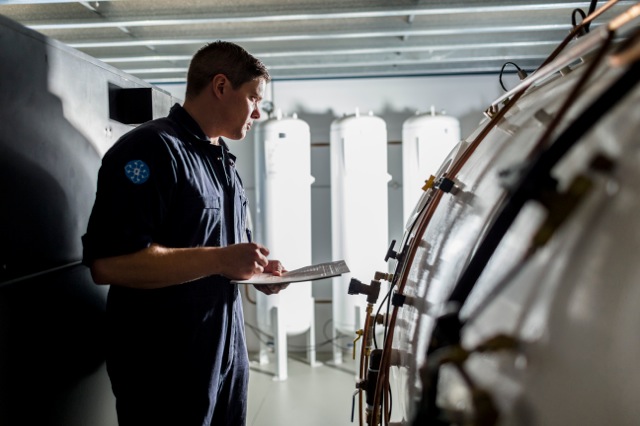 Jack Toy is responsible for supporting servicing and fabrication of systems for mining, diving, engineering & gas industry, as well as multi-stage high pressure compressors, panel fabrication, gas storage systems, nitrogen and Nitrox equipment, high pressure valves, hydrostatic testing of gas cylinders and various other high pressure equipment.
Jack is endorsed by Hylok and is certified for service and repair on the Helicopter Escape Breathing Apparatus SEA LV2 & MRS 111 used by the various Government and Military organisations. He holds Endorsements for Work Cover OH&S for onsite operations, Working in Confined Space, Confined Space Rescue, & Monitoring Hazardous Atmosphere.
Jack Fuller (Service Technician)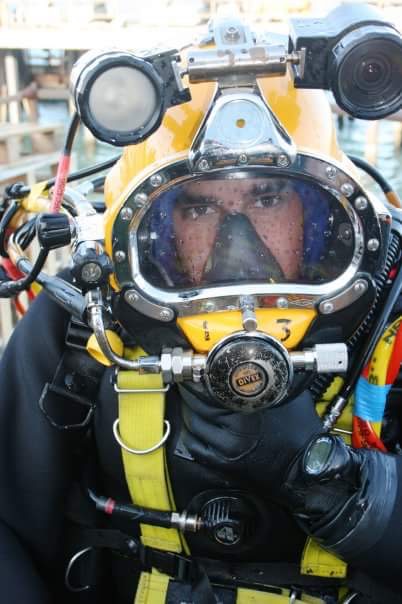 Jack trained with the Royal School of Military Engineering (UK) and the Defence Dive School (UK) specialising as Royal Engineer Diver and Dive Store Technician maintaining Kirby Morgan and Divator. Deployed to Iraq in 2007 on Diving Operations, he brings a wealth of knowledge and experience to the team. At PDS Jack is responsible for service work on Dive Panels, Helmets & Full Face Masks, Regulators, Valves and more.
Dora Phan (Accounts Department)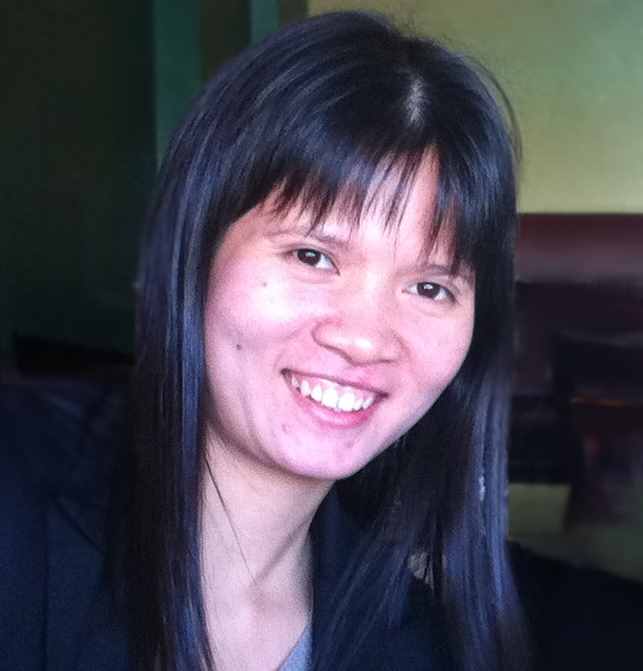 Dora Phan has a Bachelor of Business (University of Technology Sydney), majoring in Accounting and Finance. Her responsibility is to assist the company's accounts department.
Larry Digney (Technical Consultant)
Larry, former Royal Australian Navy Clearance Diver & Sr Instructor, participated in the Explosive Ordnance Disposal exchange program between the Royal Australian Navy & US Navy for 3 years as Command Master Diver. As GM of the Australian National Underwater Training Centre in Tasmania he oversaw the establishment of the only Saturation Diver Training Facility in the Southern Hemisphere. He was also a National Product Manager for Respiratory Protection for MSA Australia, developing several new technologies & breathing apparatus components. He received a Medal of the Order of Australia in 2014 for his work in the respiratory & Diving Industries & for his ongoing assistance to veterans. Larry was the National President of the Royal Australian Navy Clearance Divers Association for 10 years. Larry brings a wealth of knowledge & experience in a wide range of dive systems for commercial & military operations & is an integral part of our technical team.
Evan Tran (Support Technician)

Evan is the support technician at PDS, looking after walk-in customers, providing online and phone support.